A new milestone for digital towers at airports in Wallonia!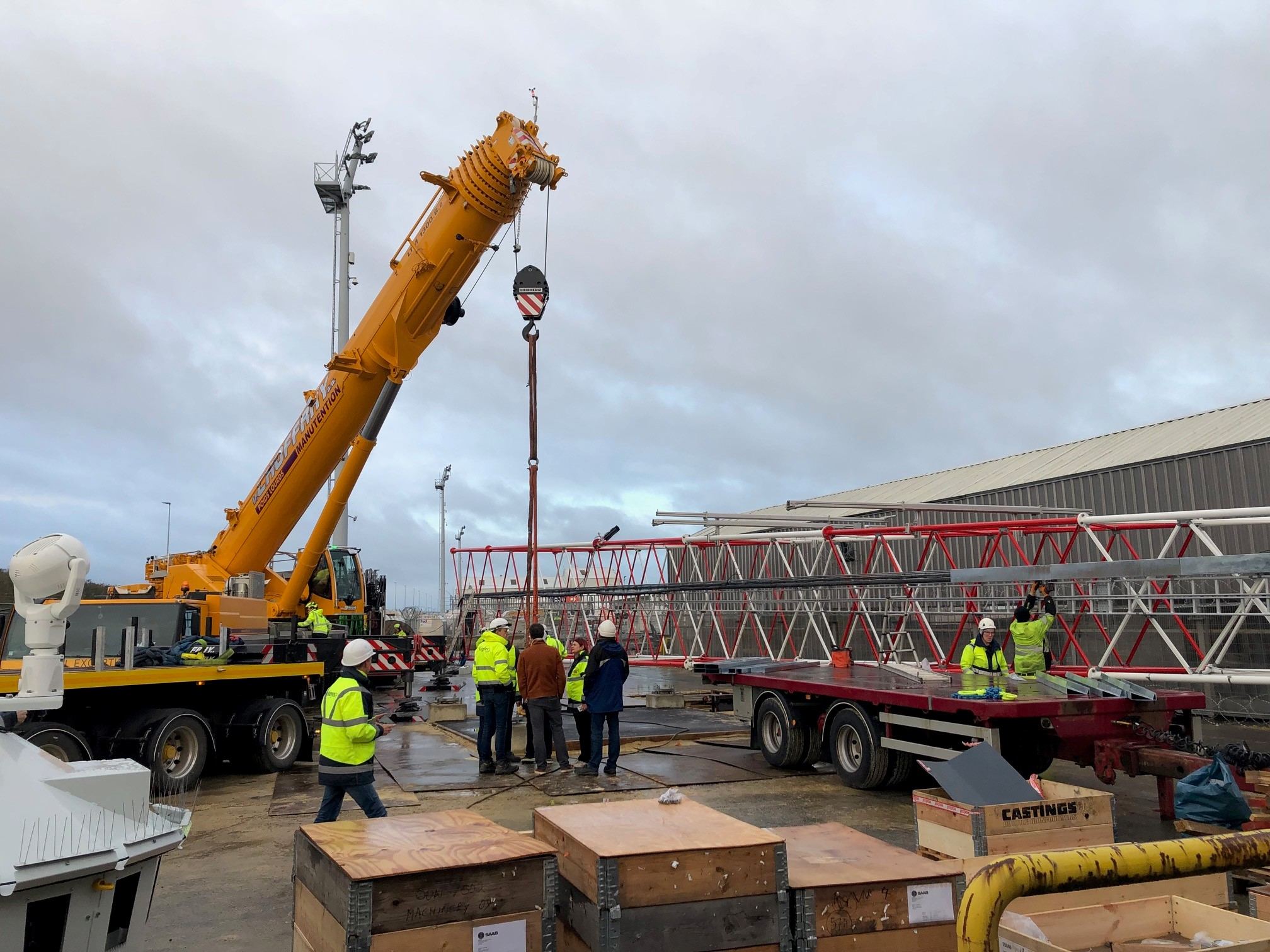 By 2026, Namur will be home to Belgium's first digital control tower centre, an innovative and complex project in terms of its implementation and use of cutting-edge technologies.
One single building, erected in Namur, for which SOWAER is the contracting authority, will house the future towers of the Liege and Charleroi airports and will eventually replace the former physical towers present at each airport.
Furthermore, camera masts will be installed at Liege and Charleroi airports. The specific equipment required will be supplied by skeyes.
Using these cameras, air traffic controllers can remotely manage all movements of aircraft on the ground, runways and during their flight around airports. This new technology will provide air traffic controllers with considerably more information than is available directly to the naked eye, especially in poor weather conditions. ​ This solution will help to improve air navigation safety and traffic management efficiency.
This Monday 20 November marks the first tangible step in this ambitious project on the ground! The first mast equipped with these cameras is being erected at Liège airport, on the south side of the runways. It marks an important stage in the deployment of Belgium's first digital control tower centre, being developed in a joint project by SOWAER and skeyes. With a height of 46 metres and fitted with advanced technology cameras, it will be taller than the existing 40-metre high control tower. When the cameras start operating in test mode in early 2024 (and in the course of 2024 for Charleroi airport), skeyes will be able to work with real-time images to configure its digital control tower system, which is due to come into operation in 2026.
Johan Decuyper, CEO of skeyes: "We are very excited to be another step closer to this important development in air traffic control. skeyes is investing in innovative technologies in order to achieve continuous progress in air safety, while digital towers represent the future of air traffic management. Our teams are working hard to get fully prepared for this development, using the operational simulator we have been using since this year.
Nicolas Thisquen, Chairman of SOWAER's Management Committee, is very pleased with this development: " It is the first step towards the realisation of an innovative project that has been meticulously developed by our teams in close collaboration with skeyes over the past 2 years".
" This cutting-edge technology will enhance the safety of aircraft approach manoeuvres and flight operations at Charleroi Airport," explains Philippe Verdonck, CEO of Brussels South Charleroi Airport.
Laurent Jossart, CEO Liege Airport: "This first digital control tower centre is perfectly in line with the shift towards a more digital environment at Liege Airport. Some twenty projects are currently underway, including GMTMS, a system to track and manage freight movements, LGG Connect, a centralised web platform for the cargo community, the development of 5G, etc. All these initiatives, such as the digital tower, will improve operations, centralise data and promote synergies. We are very proud to be part of this high-tech project to modernise the Walloon airports."