skeyes uses CNS drone developed by Skyguide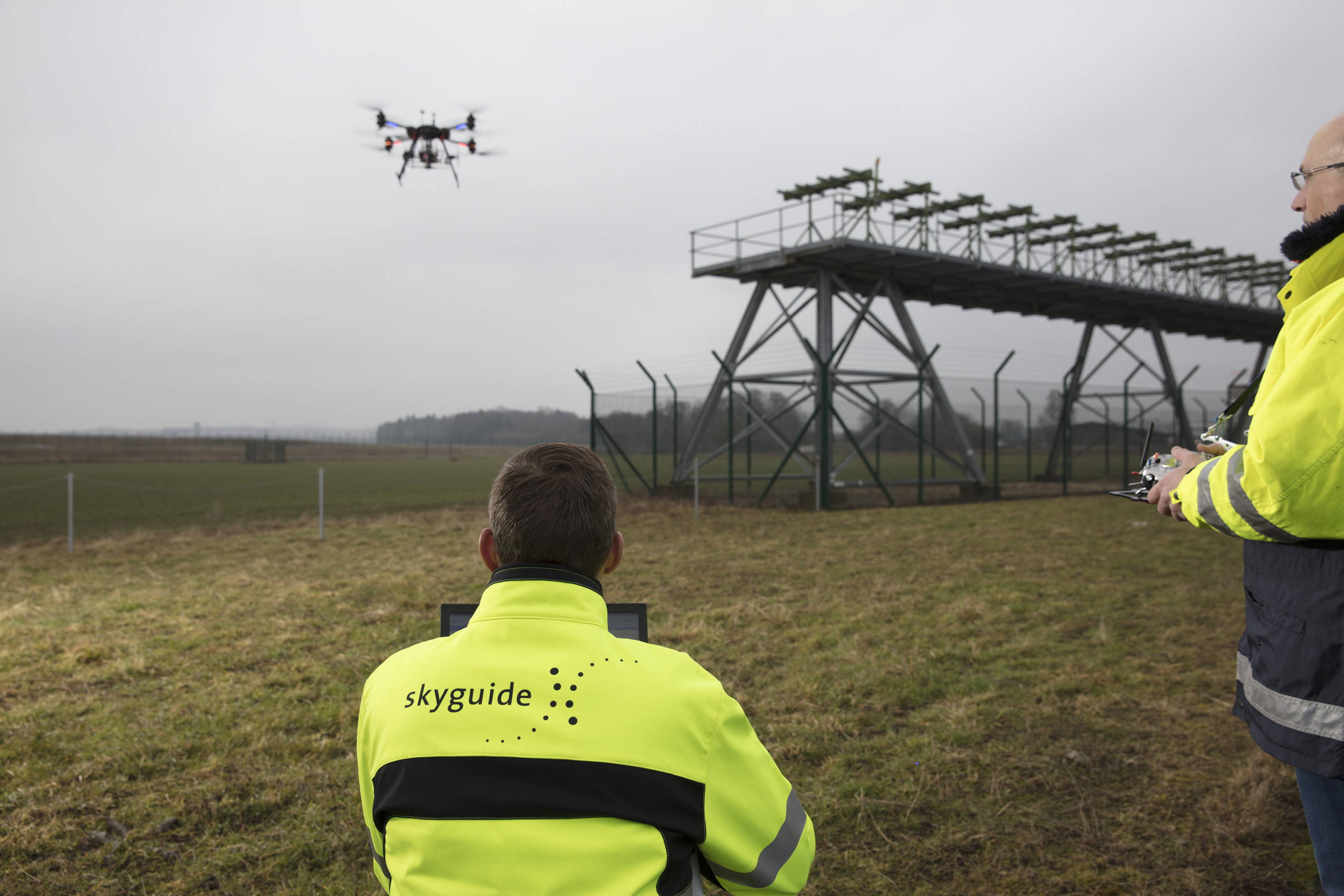 The Belgian air navigation service provider skeyes will in future rely on a CNS (Communication, Navigation, Surveillance) drone specially developed by its Swiss counterpart Skyguide to check the performance of navigation aids. The use of this drone will lead to improved measurement procedures and help reduce emissions. Developed by Skyguide engineers, the CNS drone provides more accurate results by picking up signals from the air, which are then monitored and verified from the ground using built-in software. The drone has been successfully deployed at Geneva and Zurich airports since 2018, where it is helping to reduce the number of flight checks, lower maintenance costs and minimize noise.
skeyes is Skyguide's first customer for the CNS drone in Europe. The agreed services also include training services for skeyes drone pilots and metrology technicians. The drone is expected to significantly improve the maintenance of navigation aids such as Instrument Landing Systems (ILS) and Very High-Frequency (VHF) Omnidirectional Range (VOR) systems by providing more accurate, real-time surveillance. In addition, the drone uses Real Time Kinematics (RTK) to monitor GPS signals to provide highly accurate time and location stamps while flying predefined flight paths to measure normal and alarm conditions.