Entry Point North Belgium passes with flying colours
skeyes recruits and educates new staff thanks to training through a joint venture in Brussels

June 28, 2019
Last year skeyes entered ​ a joint venture with Entry Point North, one of the largest global ATS (Air Traffic Services) academies. On 3 September 2018 the first 'school year' of the new Entry Point North Belgium training centre was kicked off. ​ Now that the school year has come to an end, Entry Point North Belgium presents an excellent report.
Since September 2018, three basic training programs for future air traffic controllers have been started at Entry Point North Belgium, in which 29 candidate air traffic controllers participated. 25 of them are still in training, four did not pass. Also one staff member of Defence and one of Luxembourg air traffic controller ANA Lux participate in the training.
Additionally, in September 2018 the four Belgian basic training programmes that already commenced at Entry Point North in Sweden before the opening of Entry Point North Belgium were still in progress. Of the 57 applicants who participated in these training programmes, 49 were still doing their training in Sweden at that time. Since then, 17 succeeded, 8 did not pass and 24 are still in training.
In addition to the basic training which is needed to obtain the air traffic control licence, air traffic controllers also receive continuous training throughout the span of their career in the form of refresher, conversion and development training. A total of 10 refresher and conversion training courses have been attended by 313 air traffic controllers in the past year. 117 ATCOs participated in 6 development courses.
Technical personnel have also taken part in training at Entry Point North Belgium: a total of 48 staff members participated in seven basic training courses and a total of 20 staff members participated in two development training courses. Seven collaborators of ANA Lux also participated in one of these technical training courses.
Of course, training these students would not be possible without teachers: no less than 99 skeyes staff members acted as instructors, occasionally or on a regular basis, supported by training staff from Entry Point North in Sweden.
Anne Kathrine Jensen, Entry Point North CEO: "The joint venture with skeyes and establishing a new hub in Belgium were both well-considered choices of Entry Point North. It is now clear that we have made the right decision. Our worldwide expertise and the quality of our trainings, combined with the know-how and experience of our colleagues at skeyes, have turned Entry Point North Belgium into a very effective and high-standard training centre within just a short period of time, not least due to the massive effort by the local staff in Entry Point North Belgium. This is supported not only by the results, but also by the interest from other countries."
Johan Decuyper, skeyes CEO: "Our joint venture offers high-standard trainings within Belgium again. That allows us to not only expand our training capacity to its full extent, but also to recruit a maximum number of air traffic controllers and technical staff. Another 21 candidate air traffic controllers will start training before long and in autumn we will issue a new call for candidates. With more than 500 candidates having applied for this training, we are not at all worried about waning interest in the job." 
Furthermore, on 26 August of this year a specific training will start off for five students from Dutch air traffic controller LVNL.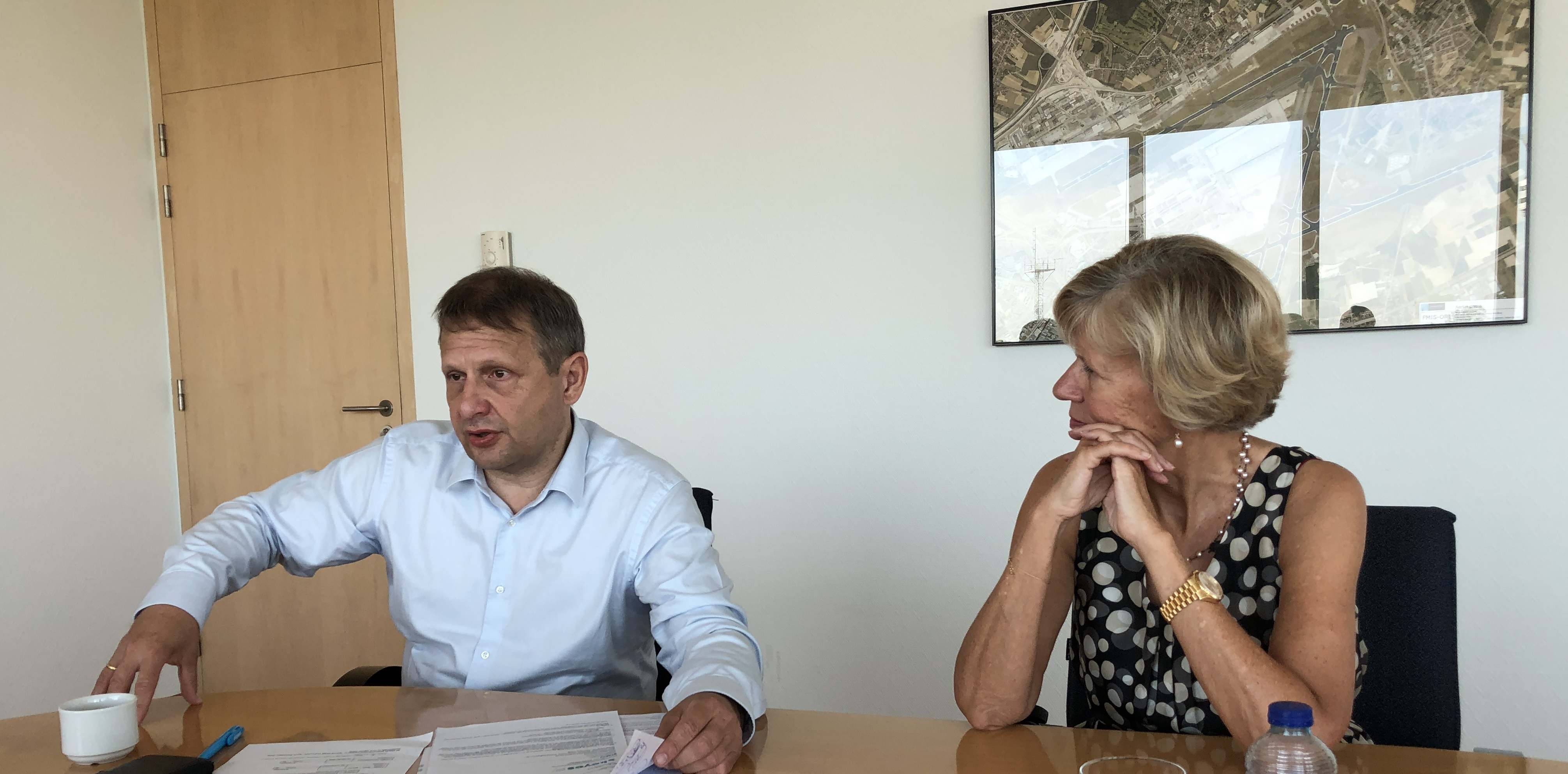 ---